Illume 
sells a variety of affordable light bulbs for the home including LED, Standard Household, and colored bulbs. Each bulb is sold both individually and in grouped packages according to wattage, size, and color. The packages are carefully crafted to fit around each bulb, adding protection and easy accessibility.
In 2020,
Illume
received an award from the
AIGA Flux
Student Design Competition for packaging.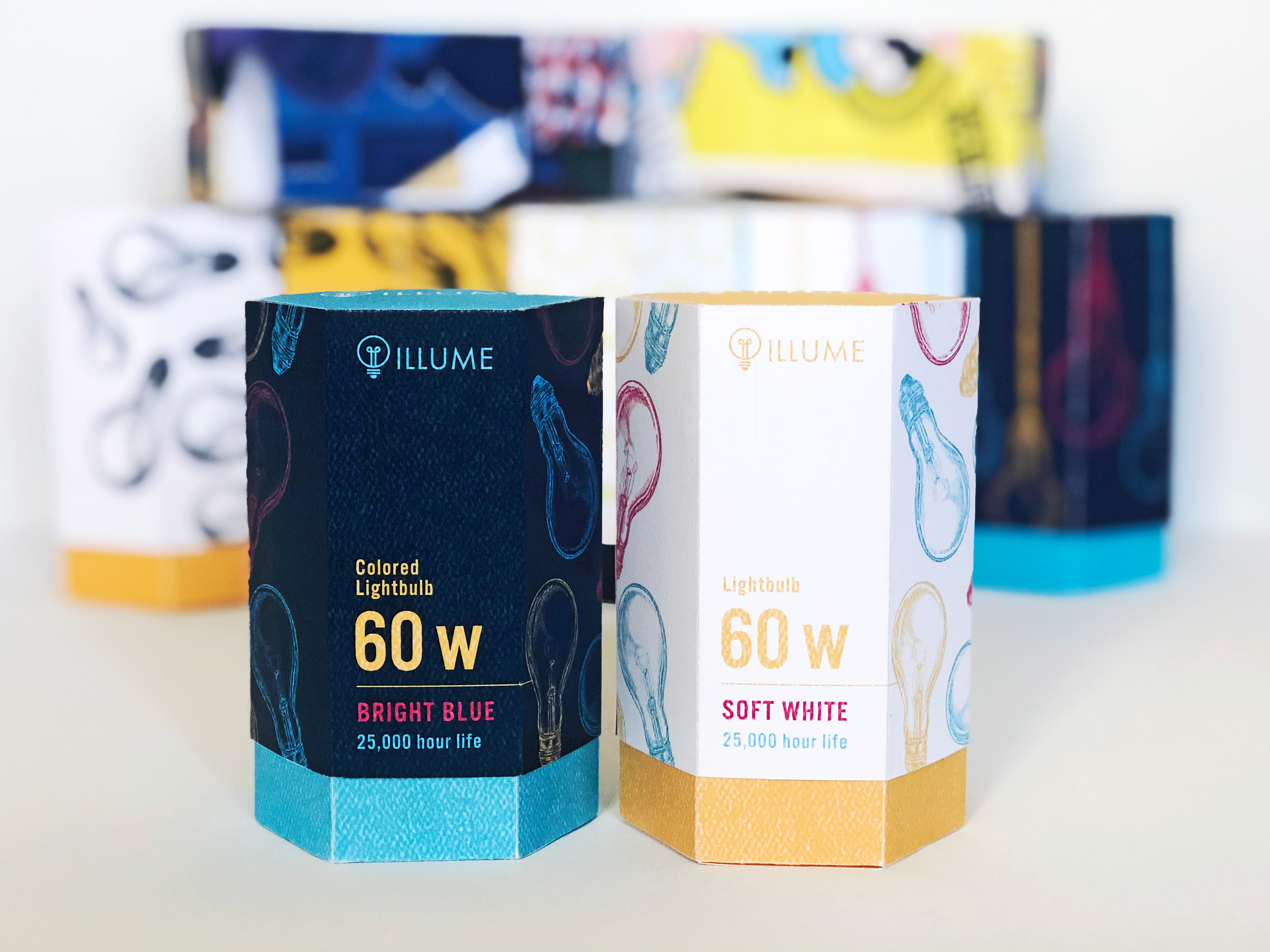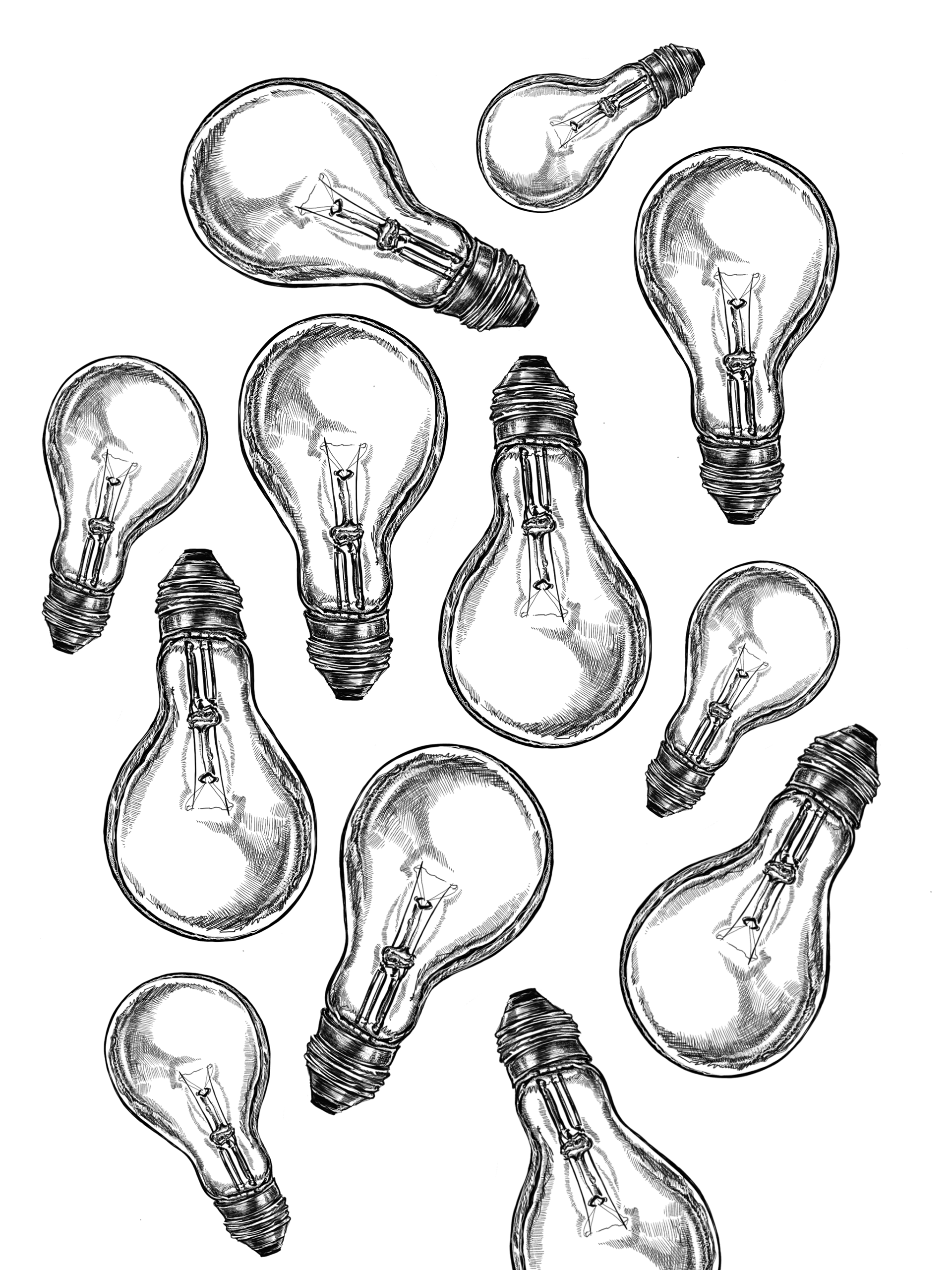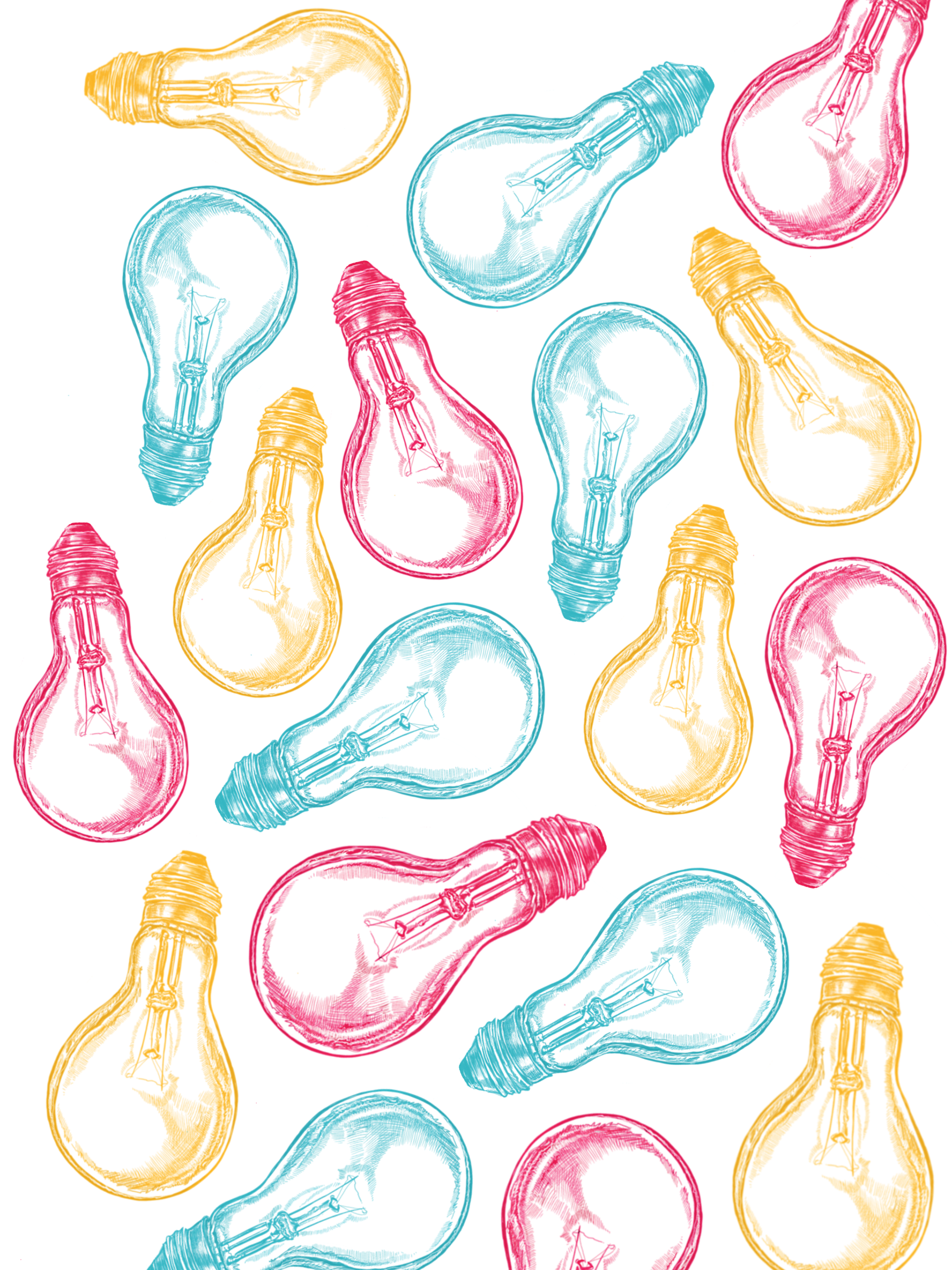 COLLAGES + BOX PROTOTYPES